Progressive App Development
At Pixobots, we develop reliable, fast, and engaging progressive web apps (PWAs). Backed by a team of 500+ seasoned professionals, we design and develop PWA with a great experience that occupies a place on users' home screens.
Our progressive app development services ensure smooth performance and provide a native alike experience. We have helped startups, ISVs, enterprises, and SMEs in leveraging the potentials of PWAs to increase user engagement, conversions and raise their brand to reach the mobile and web space.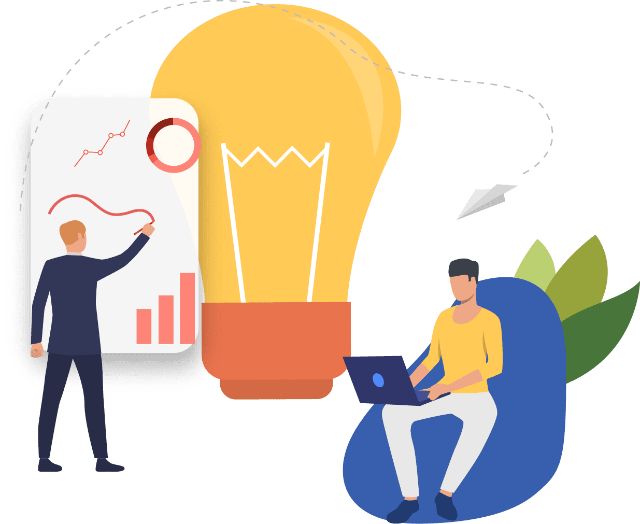 What is PWA Development?
Progressive web applications are regular web pages created to appear like native apps that provide combined mobile experience plus compatibility with the standard web browsers.
Though it's technically different from the native application but offers excellent visual content, the same natural flow, and 100% immersive experiences. They utilise advanced web technology to deliver app-like experiences within browsers and provide users with access without even downloading a mobile app
Now face no more Janky scrolling and forget the poor network dinosaurs with progressive app solutions that load quickly and drive excellent user experiences.
Benefits Of Our Future-Ready Progressive Web Apps
Our progressive app developers leverage the power of web app technology and combine it with their expertise of mobile and web app development to render a feature-packed solution. They offer a potent combination of technical expertise with meaningful user experiences.
Progressive
Our progressive web app development services formulate around dynamic upgrade that makes it compatible across all the browsers.
Responsive
Irrespective of the form factors, we develop robust progressive web applications that provide seamless interactivity across all the devices and browsers.
Independent Connectivity
Our PWA runs smoothly even in a no-network region as it works in a high-quality network environment.
User-Friendly
Our experts provide an intuitive and interactive interface that transitions seamlessly with no lags across the tablets and smartphones.
Re-Engaging
Our PWAs appear quickly in the search engines, operate offline and placed on the home screen. The apps are integrated with push notifications to keep users engaged.
Enhanced Security
Progressive web applications rely on HTTPS to provide data safety and decrease the security risk issues, as this protocol allows to hinder snooping plus content tampering.
Explore Our PWA Development Services
At Pixobots, we work with a motive to maximise and optimise user engagement and make apps readily accessible across all platforms. Let's take a glimpse over the services that we offer.
Progressive Web App Development Services
We combine the mobile and web world both with our superfast progressive web apps that work reliably in every situation, including the low network. Our PWAs provide engaging user experience and increased conversions.
At Pixobots, we have the right set tools that deliver quality PWA solutions. Our developers leverage advanced open-source tools to improve PWA's quality. We test and provide your progressive web apps with accessibility, high performance, plus best practices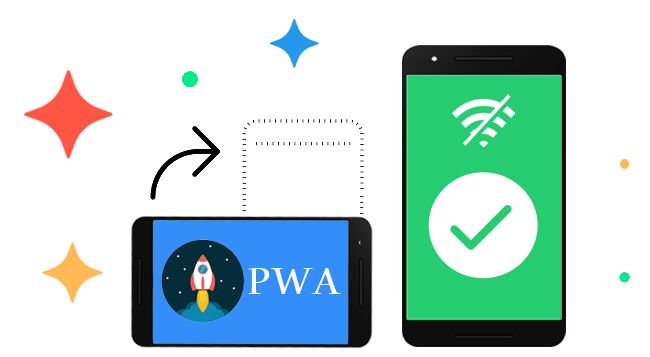 Progressive Web App Upgrade
Technology keeps on changing, and we adapt accordingly to cater to the client's business and user behaviour. It's essential to upgrade your app with the latest technologies to maintain its existence in the market and improve user engagement.
Our app developers utilize the latest technologies to upgrade your PWA regularly. Along with this, we boost the app's functionality and compatibility with various devices for a better user experience.
Progressive Web App Bug Fixing & Security
We understand very well that a buggy application can't cater to the demands of your targeted audience. Here, our app professionals develop a bug-free PWA with code revision, automate testing and more to know errors and provide an immediate solution.
Our PWAs are secure with HTTPS, prevents unauthorised access and fix the issues of mixed content. We boost data security with protective security layers, data encryption, plus robust architecture.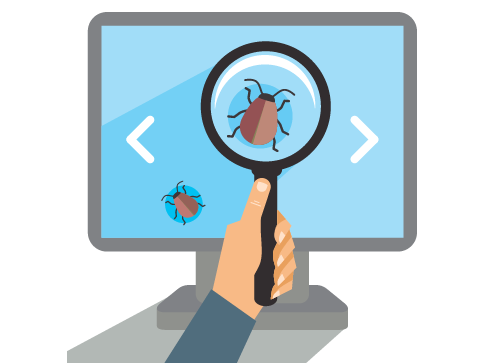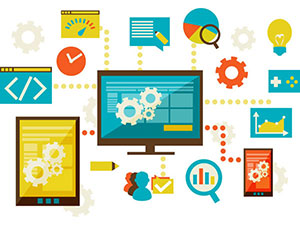 Progressive Web App Maintenance
We provide the top-class PWA maintenance services to aid your app maintains its market existence, with regular changing technology & user behaviours and increase its installation rate.
We ensure that your application is up plus runs smoothly. Our professionals do every possible measure to keep your PWA updated, be it performance review, analysing user behaviour, content update, feedback and more.
How Do We Make Progressive Web Apps Differently?
Our app developers transform your brilliant business ideas into excellent user interfaces to develop solutions that aid you in meeting the rising demands of the digital world.
Concentrates on Add to Home
We build PWA while ensuring it fills all criteria including icons, display, short name, HTTPS, and more with a prompt to add your application on your user's home screen.
Offline Connectivity
Our robust PWAs are compatible with offline connectivity, using JASON and other offline tools. It enables users to access the application even in a low network region.
Quick & Robust
We utilise App Shell Model to develop fast and incredible progressive web applications that load quickly on various devices and perform excellently.
Improve Visibility
PIXOBOTS create PWA with the latest SEO guidelines, making your app easily discoverable on digital platforms. We make your online presence successful with advanced plus optimised PWAs.
Ready To Get Started?
Stay ahead of competition with our professional, tailor-made & enterprise-grade PWA development services. We provide you the right talent with right skills to the right business. Our professionals have expertise with modern technologies to address critical needs of global clients across industries. Do you have any query related to progressive web app develop
Frequently Asked Questions
Here are some questions that are frequently asked by our clients related to PWA development. If you need more information or have any any other question regarding PWA development, feel free to contact us.
Why should I hire PIXOBOTS PWA development services?
You can trust PIXOBOTS due to its great 16+ years of experience and expertise that make us competent in providing the best progressive app development services.
Let's take a look at their core values: • Signs Strict Non-Disclosure Agreement
• 100% Money-Back Guarantee
• 500+ full-time developers
• AI-driven task monitoring
• No contract lock-ins
• No communication barriers
• Advanced technology integration
• Easy & fast communication
• DevOps & Agile Approach
• Dedicated PM/Technical lead
So, all these are the major core values that distinguish them in the market.
What do your PWA services include?
We are backed by a team of skilled and experienced app developers that provides services such as Progressive Web App Development Services, Progressive Web App Upgrade, Progressive Web App Bug Fixing & Security, and Progressive Web App Maintenance.
What is progressive app development?
A progressive web app (PWA) is the set of mobile web app development techniques that includes creating apps that give the feel and look of native applications. With web stacks such as (CSS, JS, and HTML) progressive web apps combine a rich functionality plus smooth user experience compared with native apps.
In simple words, we can say PWA is a web application that contains a native app flavour.
What are the benefits of progressive app development?
The features of PWA are interconnected and describe the reasons for their development. Listed below are the benefits of PWA:
• Save Development Cost
• Easy Updates
• Higher User Engagement
• Reduced installation friction
• Easily Installation
• Independent Connectivity
• Access Native Device Features Effortlessly
So, all these are the major benefits of progressive app development services.
How does a progressive web app work?
Unlike mobile applications, you don't have to install PWA to access. You can browse it on the browser as a web page. It can be done on user devices too.
Which is better for a startup, PWA or android app?
A PWA app is a good option for startups as it provides the best of the web, iOS & Android without putting extra efforts.
What is better, progressive web apps or native mobile apps?
When considering PWA Vs native mobile applications, we can't decide an absolute winner. The answer completely depends on the factors you are considering.
E.g., PWA leads the program when you concentrate on higher discoverability, better market reach, and fewer development efforts. Whereas, native apps are preferred when your app has to interact with third-parties and should be highly responsive.
Do you think a progressive app is a future?
Yes, PWA is the future of mobile technology. They are known for reliability, speed, plus its engaging factor. With it, you get an array of benefits such as:
• Loads pages faster.
• Engages users with push notifications.
• Boost the conversion rate
• Opens the website without any URL bar.
Allows easy navigation.
Works on poor or no internet connection.
Thus, in the coming years, we will experience the predominance of progressive web applications.
How much do you charge for developing a PWA?
There's no fixed cost for developing PWA, but yes, it's less expensive compared to the hybrid or native application. The cost of PWA development entirely depends on the product's features and complexity.
Do you sign NDA?
Yes, before working on any project we sign a Non-Disclosure Agreement to safeguard the project's confidentiality.