Node.Js Development
Get advanced web apps from one of the top Node.js development companies. We provide secure, scalable and interactive user interface. Also save upto 60% of the development cost along with skilled team.
On Time Delivery Guaranteed
Strict NDA Terms For Complete Privacy
Save Upto 60% On Node.js Development
Agile & DevOps Development Approach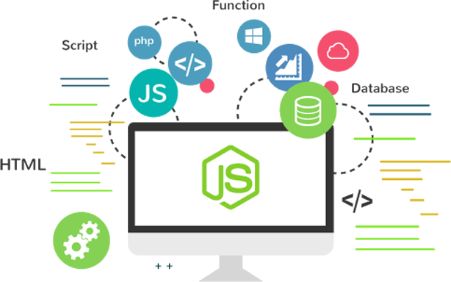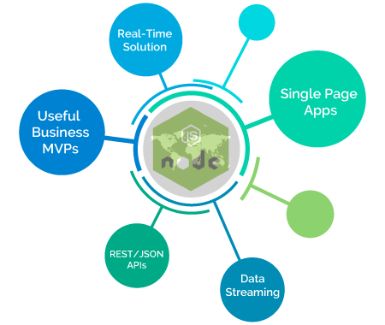 Benefits Of Node.js
Node.js deals with API or real-time web programming
You can build Amazing & Rich web applications utilizing Node.js
One of the biggest benefits of Node.js is the low-level API
Mobile It has a rich set of area driven open source modules
Node.js apps produce high amount of traffic and are highly scalable
Everything in Node.js is open source which makes it easier to replicate
Our Node.js Development Services
PIXOBOTS Node.js development company can help you with your web app development needs, providing the expert Node.js development services for your business.
Custom Node.js Development
Our years of domain expertise helps us in providing secure, scalable, feature packed and mobile friendly Node.js web apps.
UI/UX Development
Our team of expert designers provide creative and eye-catchy web and mobile app UI/UX development services as per the latest designing trends.
API Development
Our Node.js development company provides high performing and scalable enterprise oriented API development services as per the specific needs of your business.
Migration & Upgradation Services
If you want to migrate your website from other platform to Node.js or upgrade the present version of Node.js, we are ready to help you
Node.js Consulting Services
If you want to know anything about Node.js technology and how you can make your web app unique, feel free to contact us & our experts are ready to help you.
Maintenance & Support
n addition to the Node.js app development services, our Node.js development company is also proficient in providing round the clock Node.js support & maintenance.
Ready To Get Started?
Stay ahead of competition with our professional, tailor-made & enterprise-grade Node.js web app development services. Our Node.js web development company combines Node.js web development expertise with modern frameworks and technologies to address critical needs of global clients across industries.
Verticals of Node.js Web Development
Being one of the best Node.js website development companies, we cater to a wide array of business verticals that includ
Retail & eCommerce
PIXOBOTS builds powerful e-commerce solutions including e-carts & marketplaces, auctions & reverse auctions, social commerce solutions, etc.
E-Learning Solutions
Our e-learning solutions include professional online training web apps, learning management systems, corporate learning portals, online courses, etc.
Social Networks
The web applications with social connectivity developed by PIXOBOTS include social networks & communities, collaboration solutions.
Travel & Tourism Solutions
We have team who have created many app specific to this industry. Our agile Node.js web development solutions improve your travel business' RoI and lessen operational cost.
Logistics Transport Solutions
Our result driven Node.js web development services for logistics & transportations maximize RoI and effectively manage daily workflows to ensure success.
Media & Entertainment
Our Node.js development company provides online promotion solutions, social networking development tools, media content distribution channels with the use of the latest trends.
Healthcare App Solutions
Our Node.js development company is specialized in developing advanced e-healthcare solutions with end-to-end web & mobile healthcare application development services.
Banking & Finance Solutions
Our Node.js web development company provides custom banking & financial software development services for constant cost leadership, increased operational efficiency and agility.
Automotive Solutions
We have created hundreds Node.js based web apps for this industry. Our innovative web and mobile applications help the automotive sector to be more cost efficient & sustainable.
Frequently Asked Questions
Here are some questions related to Node.js web development that are frequently asked by our clients. If you need more information or have any any other question, feel free to contact us.
Why should I go for PIXOBOTS for Node.JS web development services?
We have been catering to dedicated Node.JS development services with an agile methodology. Some of the prime reasons you should choose us because we have successfully handled 13800+ projects and we offer Flexible agreement for the clients, Zero fee of setting up, Zero hidden charges, Regular update of your project, etc.
What is your company's experience as Node.JS web development service provider?
We have been successfully handling Node.JS development projects for greater than 8 years. Our team strives to deliver the best to the clients, which has helped us gain more than 6800 happy clients.
Can you name a few of your clients?
Our list of happy clients is greater than 6800. Offering a glimpse of it, we would like you to know that we have catered our services to Adobe, Puma, Debenhams, etc.
What is the process of Node.js project development?
When we assign any project to a particular development team, we make sure to keep a daily update of their work. We organize quick sessions everyday to take a note of their working details and progress.
My present application is not scalable enough, will that help to migrate to NodeJS?
Yes, in most likelihood. The Node.js platform is based on asynchronous and event-driven architecture. This along with fast compilation to machine code results in much faster and scalable back-end architecture. Whether your current application can leverage these benefits and how much effort would be required will depend on audit results of your current application. Our Node.js migration and consultation team will be happy to discuss and consult you a road-map most suitable for your context with or without Node.js.
What guarantee of ownership will I have?
A complete ownership is guaranteed to our clients for their project. Along with the project, You will get the following:
1) Copyright
2) NDA
3) Intellectual Property
4) Source code and more
How many years of experience do your developers have?
We have our own team of developers who are working in this field for over 5 years now.
How proficient is your NodeJS team?
We have a huge team specialized in complete full stack MEAN technologies including Nodejs. Our team of NodeJS developers and consultants have developed and migrated many apps till now and therefore, they are quite aware about every nook of the NodeJS universe including the most popular backend frameworks.
What is the process that you follow for NodeJS project development?
Our organization follows an incremental and iterative software development backed by state-of-the-art engineering practices to deliver working software using expectations within the shortest time frame possible & providing best returns on investment.
How can I keep a tab on the work?
We understand your concern about your projects. To assure you a complete work transparency, our company has an active communication system where you can get in touch with the developers via emails, video call, chats and more.
Is there any hidden cost for NodeJS development?
No. We discuss with you your website requirements and then price accordingly and once you have placed an order for your website design with us. We work hard so that the outlined price quote is strictly adhered to.
Will I own the source code?
Yes definitely, you'll be assigned appropriate licence or copyright for the bespoke source code that we write for your project. Our company is transparent with intellectual property rights, and you'll have the opportunity to review our source code ownership terms before the beginning of the project.
Do I need to have one-to-one meeting to begin the project?
In the majority of cases a face-to-face meeting is not necessary and most of our apps are generally completed with contact via telephone, email, or Skype only. We place suggested website designs online via our secure testing server for you to view the work in progress.