Optical Wholesale Management Software India
Optical software OptoSoft is one of the best wholesale management software for Frames, Sunglasses, Spectacle Lens, Contact Lens, Contact Lens Care Products & Accessories. Full control over the inventory with barcode / qrcode.
Developed by a leading provider of optical software solutions, optical software OptoSoft presents easy to use tools to manage optical Point-of-Sale (POS), frame and contact lens inventory and business development activities. Optical software OptoSoft seamlessly integrates all business processes from the POS at store to the planners at the head office lowering the overall cost of operations and simplifying expansion to help your business bring the bottom line into focus with increased profitability.
Optical software OptoSoft is intuitive to work with, even for non-technical roles, providing the owners with visibility into product and sales performance, schedule and mange discount policies to easily distribute targeted customer promotions.
Faced with shrinking margins and increasing competition, optical wholesalers are focusing on customer service to increase their competitive edge. Personalized customer service is one way brick-and-mortar wholesalers are differentiating themselves by demonstrating the services they offer cannot be duplicated online. For optical wholesalers, operating a business that provides vision prescriptions as well as fashion frames, prescription lenses, contacts and sunglasses can be a challenge.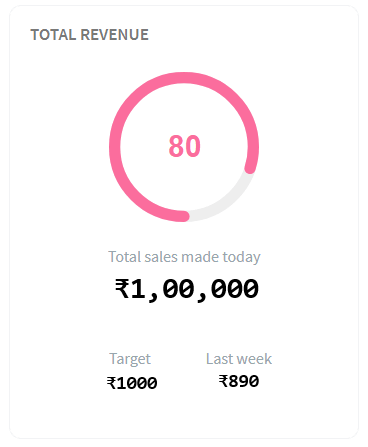 Important Features
List of features that are very important to boost sales, analysis of your business & save time with paper less desk.
Tagging
QRCode / barcode both are inexpensive and user-friendly. It provide an indispensable tool for tracking a variety of data, from pricing to inventory. The ultimate result of a comprehensive barcoding system is reduction in overhead.
Frames & Sunglasses
Gives accuracy in sales. Makes your re-ordering process easy. Accurate tracking of each frame & sunglass. Helps to control the stock by reducing excess purchase and gives you flexibility to sale non moving items by giving schemes & discounts.
Spectacle & Contact Lens
Extremely easy interface to punch your order with checking of stock availability. Flexible process of delivery, replacement, re-ordering & cancelation. Crosstab stock viewer for easy lens tracking & price change.
Boost Your Sales
Every business owner wants to increase his or her efficiency. When a business operates efficiently, the profits increase and waste decreases, resulting in a healthy bottom line. Small business owners know that various software tools exist that can help them improve their operating efficiency.
Paperless Desk
Keeping everything stored in a digital format, whether on computer drives, flash drives or in cloud-based systems, is cheaper than printing and storing it on paper. Some businesses have entire rooms and storage units devoted to archiving paper. Paperless systems eliminate this cost.
Point Of Sale
You've crafted your business plan and secured the necessary equipment to get your small business off the ground. But your company can't start soaring until you figure out how to handle transactions with your customers. The POS system that will fit the needs of your start-up or existing business.
Choose Our Pricing Plans
You can select an affordable best plan according to your business size and requirement. Easy process for changing or migration from one plan to another. We also provide customized plans according to your business requirement and you can Contact us.
Frequently Asked Questions
Q.
Hot to view spectacle stock easily?
System has a wizard to create items for a given range. It has a functionality to import all masters through the excel file.
Q.
Hot to view spectacle stock easily?
A crosstab view of spectacle lens allows to easily see multiple variation of items together and allows to change prices.
Q.
Can we use the software for Frames, Sunglasses, Spectacle Lens & Contact Lens together?
Yes the same software can be used to all types of optical items sales.
Q.
What are safety features?
Application is secured with latest technologies like HTTPS, Encryption, IP Restriction, Anti forgery Token & Role based user management.
Q.
How about data protection?
We do NDA(Non Disclosure Agreement) for 100% guaranteed data protection.
Q.
Customization
We provide services to customize the software as per your requirement.