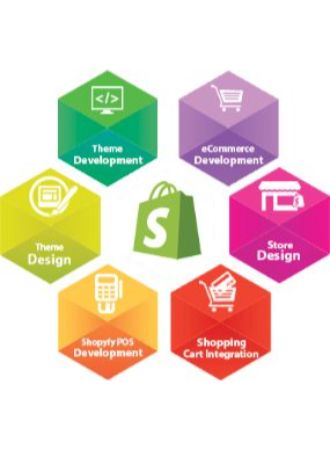 Shopify Development Services
Shopify is one of the upcoming hosting ECommerce solutions providers, you can easily set up and start your online store. Shopify ecommerce platform has come a very long way and proved itself as an elegant and powerful ecommerce system. Hire dedicated highly technical offshore resources.
Shopify eCommerce development gives you a smart online store with thousands of built-in attractive features. It provides an amazing buying experience, making your customers come back repeatedly. A Shopify eCommerce store provides ease of management with minimum technical know-how.
Shopify Development Services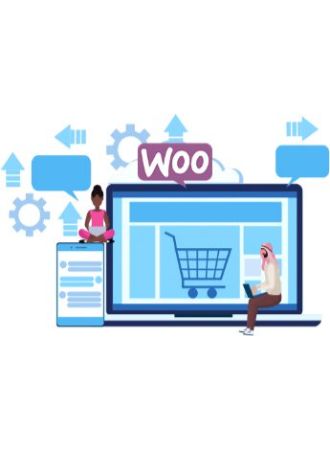 WooCommerce Development Services
WooCommerce is a powerful WordPress plugin that is capable of transforming an existing WordPress website into a high-performance ecommerce store. It offers hundreds of extensions that enable the customization of the e-stores with a range of functionalities.
WooCommerce is a powerful ecommerce extension for WordPress, allowing companies to successfully promote and sell products online. Request a Free WooCommerce Store Audit. WooCommerce is a powerful, extendable platform that continues to gain market share due to its flexibility and user-friendly interface.
Woocommerce Development Services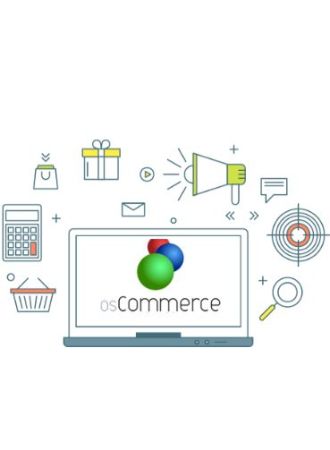 OsCommerce Development Services
osCommerce is an PHP / MySql based opensource application, by that you can easily manage you online store with powerful tools. osCommerce is standard and bug free platform with all essential features for running online store.
osCommerce is an open-source online shop eCommerce solution available free with a feature of rich set out-of-the-box online shopping cart functionality that allows store owners to setup, run, and maintain online stores with minimum effort and with insignificant.
osCommerce Development Services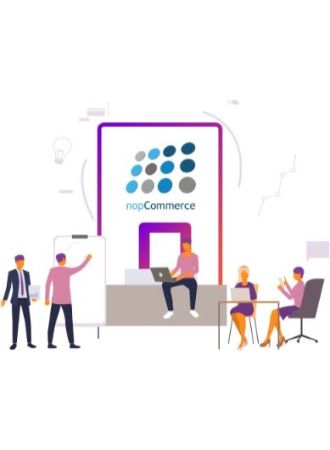 nopCommerce Development Services
The ECommerce space has experienced phenomenal growth over the years. It is a thriving platform for the modern age businesses looking to create feature-rich online store that are equally flexible, secure, scalable and robust. Hire dedicated offshore resource.
NopCommerce development company offering specialized and custom ecommerce solutions for businesses ranging from startups to large enterprise. We understand NopCommerce better than others which allow us to utilize this technology to its best capability to provide high performance, secure and scalable solutions. Our team evaluates your business objectives, market scenario to offer a tailored solution for new web stores or redesign & refactoring of already existing shopping carts.
nopCommerce Development Services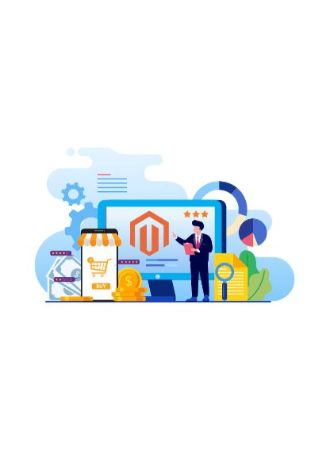 Magento Development Services
Magento is one of the smartest, most popular and most robust ECommerce platforms in the market today. Based on Zend framework, Magento is assuredly a powerful ecommerce system to create highly scalable, Dynamic and interactive electronic stores.
Magento development and ecommerce strategy services. ... From the design and architecture of your Magento platform, to delivery and optimization, through to ongoing support and maintenance, our Magento developers provide enviable expertise in Magento platform.
Magento Development Services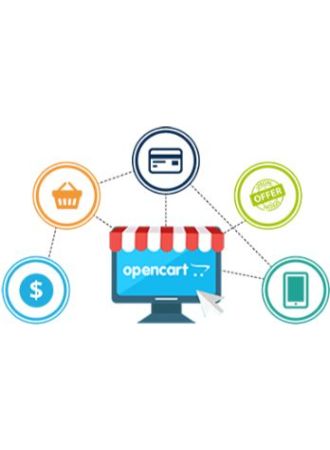 Opencart Development Services
OpenCart is a robust open source shopping cart system that is feature-rich and user-friendly. This powerful ECommerce solution allows the online businesses to create brilliant online business. It's easy to customize and offers lots of third party integrations.
top OpenCarteCommerce development services provider with hands on experience in OpenCart web development and customization. We work across different industry verticals and cater to the needs of large, mid-sized and small enterprises. Our core competency is in OpenCart web design, development and integration services.
Opencart Development Services
Frequently Asked Questions
Here are some questions related to ecommerce web development that are frequently asked by our clients. If you need more information about eCommerce development or have any any other question, feel free to contact us.
Why shall I go for PIXOBOTS when it comes to eCommerce development service?
PIXOBOTS has delivered 4500+ e-commerce development projects for its clients until now. We guarantee 100 per cent satisfaction results to our clients and develop e-commerce solutions like online stores, e-auction websites, B2B and B2C marketplaces. Above all, our eCommerce developers have in-depth expertise in several leading eCommerce platforms like Magento, OpenCart and Shopify.
How many years of experience does your eCommerce development team have?
We employ the best team of eCommerce developers who have 5+ years of experience and ready to take the grab challenges in their career. However, we also hire freshers and mid-level engineer who have high enthusiasm for their work.
Can you list some of your esteemed clients?
In our 16+ years of experience, we have worked for some of the top clients like Citigroup, Studio Abroad, HPE, eBay and many more.
Why should I choose eCommerce designing companies?
India being the leading offshore software development destination, the Indian IT industry is known all over the globe for various reasons. Cost efficiency and high-quality software are two significant factors why businesses choose eCommerce designing companies.
The eCommerce website development companies are better known for the broadest talent pool in this domain. Another thing that makes eCommerce web developers so popular is their Nindo! Their way of deducing a solution for any problem and spirit of learning all the latest technologies is renowned in the world.
Here are a few more reasons why choosing the eCommerce design and development companies is the right choice:
• Can you get better deals on development costs for such good quality software? You bet!
The eCommerce website development companies provide you best deals on development cost. Better than any other software outsourcing destination. You can count on them for this. Are you wondering why so?
Well, the answer is pretty obvious. India has the largest number of software developers, and so there is tough competition amongst themselves. And as you know, the resource most important for development is an intelligent vision, and eCommerce website developers will never disappoint you. Therefore, your hard-earned money is in the safe hands if you outsource eCommerce developers.
• Take advantage of their time zone.
Technically, India has a time zone advantage over all the major countries which generally hire eCommerce developers.

India is 9hours and 30 minutes ahead of the USA. India is 4hours and 30 minutes ahead of the UK.
And India is 3 hours and 30 minutes ahead of Europe.
Are you confused about how on earth does this help your business?
My friend, 1-the eCommerce development companies, are highly dedicated towards their projects, and 2- this gives them a round-o-clock advantage of working on projects hence boosting their productivity. And as businesses worldwide have recognized the need for speed, this is a great advantage of hiring eCommerce website designing companies.
• Quality is what their biggest Jutsu!
It may be the low development costs that attract businesses, but the quality makes them stay. Yes! You read it right. Even at such low development costs, the eCommerce web designing companies surpass every expectation and deliver the best in class software.
The reason behind this is again the same as mentioned earlier, cut-throat competition within the youth. This is why these software ninjas excel at whatever project they work on. The eCommerce development companies strive for excellence. This has led them to the #1 position as a software outsourcing destination.
• No communication barrier as 125 million people speak English!
While outsourcing, the biggest fear of businesses is the language barrier. But when you hire Indian eCommerce developers, you can keep this fear aside.
There are 125 million people who can speak and write English well, making it the world's second-largest English-speaking country. Only second to the USA. Also, on the EF English Proficiency Index, India stands third in the entire Asian continent.
So, during outsourcing eCommerce website design services, communication is not a barrier. Outsourcing to India means an IT sector where almost everyone speaks fluent English.
Which are some right platforms for an eCommerce website development?
A good eCommerce web designing company is bound to deliver the best software to you, and therefore it will suggest either of the three most loved eCommerce platforms, based on your needs, of course.
Here are the most trusted and result oriented eCommerce platforms that eCommerce development companies trust.
• Magento holds the future.
With the latest Magento2 version and its outstanding features, Magento is undoubtedly the future of eCommerce. It indeed has a tough competition with WooCommerce and Shopify, but it will rule the internet since it is developing according to the businesses' needs.
Magento already possesses 11% of the stores in the USA alone. You can hire a Magento eCommerce development company and give your eStore business a new life.
You must be wondering why Magento is the future of eCommerce business. Well, here is your answer:
• Best in class performance.
• Streamlined checkout process.
• Mobile-friendly interface.
• Fast processing.
• The fewer requirements of 3rd party integrations.
• Self-hosting is also possible.
Famous websites like Sigma Beauty, Ford, etc. are fans of Magneto's powers.
• WooCommerce- An Elite!
WooCommerce is a bit different from its type. Rather than being a standalone eCommerce platform, it is a free plugin that can turn your basic eCommerce website into a fully functional advanced eCommerce website.
For an eCommerce site already working on WordPress, installing the WooCommerce plugin is a bit easier. Otherwise, you have WooCommerce development services to hire and get your job done.
As you know, all good things come with a price; similarly the only itsy-bitsy trouble of working with WooCommerce is you need a lot of 3rd party plugins for features like payment processing and inventory management. The silver lining here is that a separate plugin working on payment processing will make the process secure.
The ability to choose your plugins gives you another advantage of cost-efficiency. You can choose the one with lower price but higher quality. This is why WooCommerce is an Elite.
• Shopify- The mightiest of them all!
Shopify might be the last arrow in my quiver, but it is the strongest. With a Level 1 PCI compliance and 256-bit SSL encryption for security, Shopify has proven itself to be the mightiest eCommerce platform to work with.
You must also know about Shopify because it's the first of its type- quite simple to use eCommerce platform. The eCommerce development services have their full faith in this eCommerce platform, as it comes with almost everything that a website might need.
What are the best practices for custom eCommerce development services?
To make your eCommerce website look unique and become successful, the eCommerce designing companies follow the following practices:
• Avoid Clutter- Neat and Tidy is what visitors love.
You will not like to shop from websites that are too complicated to look at and operate. Therefore the thumb rule here is keeping the design simple.
Keeping the design simple and neat has resulted in higher conversion rates, and after all, that's our ultimate goal.
Another important thing here is drawing focus on the CTA button, i.e., the Call-to-action button is placed to attract the visitor's attention, and people don't have to look for it.
A smooth checkout process is also a path to higher conversion rates, so eCommerce web development companies follow this practice.
• Easy to read menus are the key to a customer's heart.
Making menus easy to read yet fun is the real key to attract customers. The fun essence is added by the colors and fonts, keeping in mind not complicating the stuff as discussed above.
Another factor here is avoiding too many main categories. For instance, you own an eCommerce business where you sell clothes. So, what, according to you, should be the primary categories?
Yes. You got it right. The primary categories must be men, women, and kids. You can then categorize stuff under those. Just like a family tree!
• Forcing to create a profile is a big no-no!
Imagine how you would feel when you reach the billing counter to check out of a store, and the cashier asks you first to join the membership program as they only sell to their members? You'll feel disgusted, or maybe for that instance, you'll buy the membership, but you'll regret it later.
The same is the case online. Encourage your customer to create an account but do not force them to do so. This is a hindrance to conversion rates as many people don't like the idea of sharing their details and then receiving unwanted notifications later. Those who want it will sign-up.
The important thing here is that you must treat your eStore like a physical brick-and-mortar store.
• Send notifications even related to abandoned carts.
Once a customer becomes the consumer and signs in, you must send them emails regarding the stuff abandoned in their carts.
Most people possibly forget about the stuff they added to their carts, or because of some issues, they could not check out. You can always send a gentle reminder drawing attention towards their forbidden treasure.
• Excellent SEO tactics.
Most of the leads you get on your websites are not direct. This means not everyone who wants to buy stuff from you will navigate directly to your website.
46% of buyers start the buying process through a search engine, such as Google. Therefore, your website should be in top results; else, your competitors will get your potential customers.
• Comfort your customers with multiple payment options.
Assuming all your customers have the same payment method is not the right thing. And even if they do, it doesn't mean that it is their preferred payment option.
Therefore, providing multiple payment options is another best practice, followed by eCommerce web designing companies.
Why should you choose PIXOBOTS for eCommerce development?
one of the most important reasons for that is PIXOBOTS has satisfied more than 4500+ e-commerce development clients by providing solutions like online stores, e-auction websites, B2B and B2C marketplaces.
Can you see my eCommerce website while it's in progress?
Why not! You can see your ecommerce project while it is under process and in this way you can also ask for modifications required.
Who are the happy clients of Pixobots?
The exciting names like ebay, puma and morphyrichards are all happy and the satisfied clients who have worked with PIXOBOTS before.
What expertise PIXOBOTS holds when it comes to online store development?
We have delivered 4500+ e-commerce development projects for clients. We have developed e-commerce solutions like online stores, e-auction websites, B2B and B2C marketplaces & more over the past 15 years.
How can I track the progress of my e-commerce store development project?
We regularly update you with the project status via chat, call, e-mail and Skype. Moreover, a dedicated project manager assigned for your project helps you understand the project success in a much better manner.
Which is the best e-commerce platform to develop my online store?
Magento, OpenCart and Shopify are the leading e-commerce platforms you can choose from for getting your e-commerce store developed.
How Long Does It Take To create an eCommerce Website?
The time to create a fully functional website is based on many factors. Customized web designing work can take anywhere from 1 to 4 weeks, depending on the complexity of the project and the number of revisions you need. After that development phase needs an additional 1 to 6 weeks, depending on the number of pages and functionality required. We follow agile development process that help us to deliver your project in minimum possible time.
Which price model you follow: dedicated resource or fixed time/price?
We offer both the options to our customers. Choose dedicated resource model if you want total control of development processes and don't want to get into fuss of hiring employees. Choose fixed time/price model if your requirements are unlikely to alter and project duration can be determined.
Are your eCommerce sites mobile-friendly?
Yes. Every site we have built since our inception has been mobile-friendly. With responsive design methods, we ensure that the websites works well on a wide variety of screen sizes, from tablets and smartphones to small & large desktop monitors.
Will I be having a full time dedicated project manager?
Yes, we will provide you a full time dedicated project manager, who will work for your project dedicatedly. Our project manager updates you about your ongoing project on regular basis. You can provide him your valuable feedback.
Can I see my eCommerce website while it's in progress?
Absolutely! In fact, we encourage it. We build your web app on our development server, and provide you with a password and username so that you can log in and monitor the progress of your website.
Will I need to have face-to-face meeting to begin the project?
In the majority of cases face-to-face meeting is not necessary and most of our web apps are generally completed with contact via telephone, email, or skype only. We place suggested website designs online via, our secure testing server for you to view the work in progress.
Will my website be Search Engine Friendly?
We create all our websites keeping in mind search engines. The website design & development is compliant with search engine guidelines.
Is there any hidden cost?
No. We ensure that the outlined price quote is strictly adhered to and so no extra charges are levied at any stage.