iPhone App Development
Communication is the key as business started going mobile. With the introduction of iPhone, real time data sharing via wireless solutions has given the mobile application development platform a new look. Apple technologies like iPhone SDK, Cocoa Touch framework, Objective-C language have enabled people access high-level applications in their iPhones.
Apple's devices (iPhone, iPad, iPod) are highly popular and hence having an iOS App becomes an integral part of any organizations' strategy. An iphone App offers multiple benefits, like it serves as an advertising and promotional tool, increases customer reach, improves the consumer experience and service standards, and above all increase revenues.
In the smartphone market Apple is the undisputed leader. With over 2 million users worldwide, Apple creates a marketplace for businesses to reach out to a large client base connected through its unprecedented technology. Apple app store is the ideal platform to promote your business and gain access to a huge community of prospective customers.
Why go for iPhone App Development?
iPhone app development for businesses requires adherence to high-quality standards of Apple's Play Store before they are made available. iPhone app development helps entrepreneurs uphold data privacy and user identity.
iPhone apps delight users with excellent user experience supported fully by the inherent capabilities of Apple's iOS.
For business, there are multiple options available in the highly popular app development market.
iPhone applications are innovation and latest technology used globally and this can help your business to expand most secure way.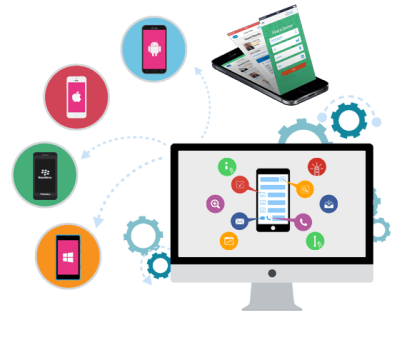 iPhone Application
Development
Pixobots is one of the leading iPhone app development company and develops app with a motive to keep your users coming back to use it.
iOS App Porting
If you want to port your iOS app to Android or vice versa, our iOS app development services can do it for you with the best possible utilization of reusable code.
iOS App Integration
If you want to integrate your backend applications like CMS, Payment Gateway, CRM or ERP using iOS Framework in an App, we can do it for you in a glitch-free way.
iOS Game Development
Our range of iOS game development services helps you with addictive strategy games with multiplayer support.
iOS Business App Development
Our service array includes app development for ECommerce stores, ERP and CRM iOS apps and Customer Portal apps that are compatible for both iPhones and iPads.
End-To-End Service
Our iOS development services include consulting and product strategy, UX/UI design, development, testing and technical delivery.
Frequently Asked Questions
Here are some questions related to MEAN Stack web development that is frequently asked by our clients. If you need more information or have any other query, feel free to contact us.
Why should I choose PIXOBOTS for iOS App Development?
PIXOBOTS is one of the leading names for iOS app development services. Goodfirms have acclaimed the company for offering the best app development services. Some of the reasons for which you should choose PIXOBOTS are 16+ years of experience, 13800+ successful projects, 6800+ happy customers, Strict NDA Policy, 500+ full-time developers and No Contract Lock-ins.
How many years of experience does your Development Team hold?
At Pixobots, the iOS development team holds 5+ years of experience. The company has completed over 13800+ projects which is enough to tell you how experienced and dedicated developers we have.
How many clients have you served till now?
Till now, our iOS app development company has served more than 6800+ happy customers worldwide. Some of our elated clients are Adobe, TESCO, Austin, Puma, Vodafone and more.
Why do businesses prefer iOS app development?
Creating applications in the iOS platform ensures various features such as: cost, complexity, piracy & profit, reliability & may create better business savvy apps as well.
How do you ensure application approval in the iOS app store?
We consider iOS app development guidelines to create applications & thoroughly test them at every stage of the development process. Moreover, we assure to develop compelling and amazing mobile app experiences & guarantee app approval in the AppStore.
How much do I have to spend on iOS app development?
There are various factors that go in determining the cost of an iOS app. Therefore, it's not possible to tell you an exact figure until we understand your project completely i.e. about the various features & resources that need to be implemented.
How Long Does It Take To Create An iOS App?
The time to create a fully functional mobile app is based on many factors. Customized app UI/UX designing work can take anywhere from 1 to 4 weeks, depending on the complexity of the project and the number of revisions you need. After that development phase needs an additional 1 to 6 weeks, depending on the number of pages and functionality required. We follow agile development process that help us to deliver your project in minimum possible time.
Which price model you follow: dedicated resource or fixed time/price?
We offer both the options to our customers. Choose dedicated resource model if you want total control of development processes and don't want to get into fuss of hiring employees. Choose fixed time/price model if your requirements are unlikely to alter and project duration can be determined.
Do you also create website & are they mobile-friendly?
Yes. Every site we have built since our inception has been mobile-friendly. With responsive design methods, we ensure that the websites work well on a wide variety of screen sizes, from tablets and smartphones to small & large desktop monitors.
Will I be having a full time dedicated project manager?
Yes, we will provide you a full time dedicated project manager, who will work for your project dedicatedly. Our project manager updates you about your ongoing project on regular basis. You can provide him your valuable feedback.
Can I select my preferred iOS app developer?
Yes, you can select the developers as per your preferences and requirements. We provide you resumes of selected programmers. Then, you can select few of them which will work dedicatedly on your project.
Can I see my mobile app while it's in progress?
Absolutely! In fact, we encourage it. We build your app on our development server, and provide you with a password and username so that you can log in and monitor the progress of your app.
Will I need to have face-to-face meeting to begin the project?
In the majority of cases face-to-face meeting is not necessary and most of our apps are generally completed with contact via telephone, email, or Skype only. We place suggested website designs online via, our secure testing server for you to view the work in progress.
Will my app be SEO friendly?
We create all our apps keeping in mind search engines. The app design & development is compliant with search engine guidelines.
Is there any hidden cost?
No. We discuss with you your website requirements and then price accordingly and once you have placed an order for your website design with us. We work hard so that the outlined price quote is strictly adhered to.
Once my app development is completed, what after-sales service do you offer?
We provide our clients extended software protection plans. We also fully support any website we design and are always available if you encounter any problems or require new enhancements in your mobile app. PIXOBOTS offers complete app maintenance & support.