Hire Mobile App Developers
Hire mobile app developers who are highly experienced in technologies (Android iOS, Xamarin, React Native), and emerging technological trends like AR/VR, AI, React, & Flutter.
We have top mobile app developers in our teams having expertise in working on different domains & complex business problems.
Strict NDA Signed to ensure full privacy
Concise and 100% bug-free coding
50% cheaper and 2X faster
Easy Team Scaling & No Contract Lock-ins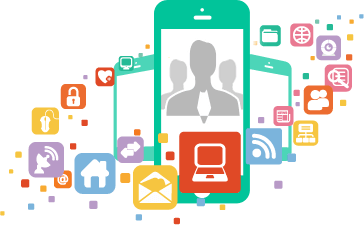 Hire Mobile App Technologies
When you hire mobile app developers from Pixobots, you get a team which has worked on a host of technologies and are skilled in creating applications with advanced technologies including
Hire Flutter Developers
Hire Flutter app developers who can help you build mobile applications faster and reduce the need for separate native developers. Our remote Flutter app programmers have on average years experience and are rated top Flutter app developers available.
Read More
Hire AR Developers
Our AR developers are skilled in developing engaging apps by transforming your concept into an immersive solution. We offer AR apps for iOS and Android platforms to ensure scalability and maintainability of the app. Our AR developers build feature-rich AR apps using ARKit, Swift, Xcode, 3D Sensing, and other advanced technologies.
Read More
Hire Virtual Reality Developers
hiring of VR App Developers from mss for developing a responsive and engaging mobile app for your business.the needs of the clients on top of everything to prepare a pertinent VR app for them.Our in-house VR specialists can pump up your marketing strategy by including VR for product displays to provide an engrossing experience to your customers.
Read More
Why Hire Mobile App Developers
Though it is highly cost-effective to hire mobile app developers, there are many other benefits that you will appreciate when you hire Offshore mobile application designers
Skilled Mobile App Developers
The mobile app developers are always keen on learning new technologies, tools and frameworks and hence deliver highly optimized applications.
High-Quality Development
When you hire Indian mobile app developers, you get a skilled team which provides optimum code quality. The developers are highly dedicated and strive to deliver the project on time.
No Recruitment & Training
When you hire mobile application coders, you can save yourself from all sorts of recruitment & training hassles. An offshore company can handle all these tasks for you.
Maximum Productivity
The mobile app coders work on Agile methodology and DevOps approach so that they can deliver quality assured applications and advanced IT solutions in less time.
No-Communication Barrier
Hire mobile app developers as our country is the 2nd largest English speaking nation in the globe. Also, all our coders have strong and effective communications skills.
Save Operational Cost
You can hire mobile app developers, engineers and coders as we have cost-effective hiring models that will never burn a hole in the your pocket.
Ready To Get Started?
Our mobile app developers' team possess the necessary expertise & industry knowledge to offer you a wide range of app development services customized to your precise specifications. Partner with us to benefit from our expertise in custom mobile app development, legacy systems modernization, and integration.
Frequently Asked Questions
Have a look at some of the frequent asked questions by our clients before hiring mobile app developers from us:
How much experience PIXOBOTS has in custom mobile app development?
PIXOBOTS has been providing mobile app development services from the last 15+ years.
We have been serving in 38+ countries since 2005 and have completed more than 13800 projects till now.
What are the different mobile applications your app developers work on?
Our mobile app developers are skilled in the latest technologies, tools and frameworks, and develop every type of applications such as applications based on hybrid and native technologies.
Can I hire mobile app developers as per my specific industry?
Yes, we do provide dedicated mobile app developers depending on various industries like Banking & Finance, Retail & ECommerce, Healthcare, Logistics & Transportation, Media & Entertainment, Automotive, Travel & Tourism, Publishing & Advertising, etc. It will be time-saving for both the clients and developers to work as every industry has its specification, and the app needs to be designed and developed accordingly.
What is the actual process by which we can hire mobile app developers from your company?
It's quite simple. We provide you with the CV of our Mobile app developers, and you can choose them according to your requirements.
What are full-stack mobile app engineers?
The full-stack developers are those who can work on both front-end and back-end of an application. They are the one who is well-versed and familiar with both the technologies.
Do you provide us with a Project Manager to manage the work procedure?
We provide each of our clients a Project Management executive who acts as an intermediate between the client and the developers for having regular communication and resolving the queries.
Can you just brief us about how your mobile app developers develop the mobile application?
Below are the steps that our mobile app developers follow to develop a mobile app:
• Collecting & analyzing the requirements
• Building the wireframe and designing
• Development
• Testing
• Deployment
• Maintenance and support
How can I communicate with my hired mobile app engineer?
You can get in touch with our hired mobile app developers through communication tools such as Skype, online meeting software such as GoToMeeting etc.
What if I demand any modifications in my developing mobile apps?
Our mobile app developers follow a standard procedure for making any changes in the project. They first analyze the changes if they are applicable or not.
If yes, then we seek approval from our client and then disclose the cost estimates and delivery timeline accordingly. Once approved, the changes are implemented.
Do your Mobile Apps coders work on an hourly basis?
Yes, our developers work on a Time and Material Model in which you will be charged for the number of hours worked.
Do you sign Non-Disclosure with your mobile app coders?
Yes, We do sign an NDA (Non-Disclosure Agreement) with our mobile app engineers so that they are bound to it.
Does your company guarantee the security and confidentiality of our intellectual property?
According to our IP contract, our mobile app developers sign the contract at the initiation of the project so that it does not harm the secrecy of your intellectual property.
How can we monitor the project pace?
We value your concerns and keep you updated with the project status reports on a weekly and monthly basis so that you can have a live track of the upcoming plans, project milestones, code and bug status and other software metrics.
Can I have my offshore Mobile App developer replaced if I am not satisfied with the performance?
Yes, we provide a replacement in case our mobile application developer does not meet your expectations. We make sure that these replacements never come in the way as it will waste time and resources spent on the project.