WooCommerce Development
WooCommerce is an open-source e-commerce plugin for WordPress. It is designed for small to large-sized online merchants using WordPress.
WooCommerce is a powerful WordPress plugin that is capable of transforming an existing WordPress website into a high-performance e-commerce store. It offers hundreds of extensions that enable the customization of the e-stores with a range of functionalities.
WooCommerce is a free plugin for ECommerce WordPress Development that makes you to sell your things in a more wonderful manner. WooCommerce is the most popular and arguably best ECommerce plugin for WordPress, and its integration allows for you to include both great SEO value and ECommerce ability.
Why go for WooCommerce Development?
Several extensions and plug-ins for additional functionalities.
Multiple shipping methods and flexible shipping destinations.
Smart tracking with Google Analytics integration.
WooCommerce is a WordPress plugin, past users of the platform will easily be able to figure out how to use it.
WooCommerce is innovation and latest technology used to build a secure app.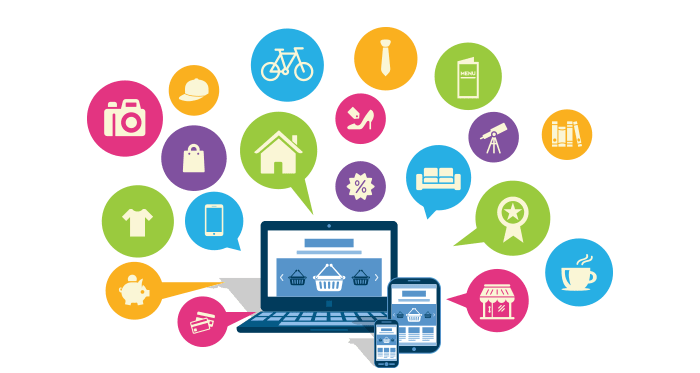 WooCommerce Website
Customization
We create custom functionalities for the online stores so that they match the client's requirements to perfection. Our WooCommerce developers have the proficiency of delivering customization services that align with their business processes and workflows.
WooCommerce
ECommerce
Development
We extend a full range of features that go into the development of a successful e-commerce store. We Create great design, user friendly navigation and proper internet marketing strategy.
WooCommerce Upgrades
Our experts upgrade your e-commerce store to the latest WooCommerce versions to ensure that it is enriched with the latest features and functionalities.
WooCommerce plugin development
Our developers create highly ingenious customized WooCommerce plugins that are designed to give attractiveness to your online ECommerce stores.
WooCommerce Migration
We provide secure and easy migration for your existing e-commerce store from any other platform to WooCommerce.
Responsive WooCommerce Website
Never miss your mobile users as we offer Responsive WooCommerce development to help you serve your mobile users better.
WooCommerce Module Development
Build custom modules for your WooCommerce online storefront with us and distinguish yourself from the competitors.
Theme Development
Deck up your eCommerce website by custom WooCommerce themes by allowing us to build the theme that best suits your business.
Maintenance & Support
When you choose us, rest assured that you will get the best support and maintenance from the experts.
Benefits of Choosing WooCommerce
WooCommerce is a versatile ecommerce shopping cart known for scalability, security and performance
Completely free and offers extensive features out of the box.
Allows you to easily control the products on your site.
Allows different coupons that can be configured for the various products.
Unlimited number of design options and payment gateways.
You can test before buying, so the risk is also minimal.
The community is continually making improvements and upgrades.
The system includes dashboards and widgets to monitor sales and performance.
Installation is fairly simple and involves finding the plugin and clicking install now.
WooCommerce is known for its ease of use, scalability and security
Pixobots : The Right Choice for WooCommerce Development
Comprehensive Requirement Analysis
Good analysis always bestows good benefits. While discussing project requirements, we make sure to provide the best web app development solution as per your business' needs.
Well Designed Web App
The first things your user notice is the design of web app. We follow latest web design trends to provide eye-catchy & easy-to-use design to your web app.
Mobile Friendly Web app
We provide you a function-rich responsive web app with an elegant custom theme, feature rich plugins, and mobile friendly user interface.
High Performance & Speed
Our developed website delivers amazingly fast user experiences and loads within 3 seconds that boost your conversions and help in Google ranking.
Advanced Security & Scalability
We ensure maximum scalability & protection of site by employing advanced security measures like high security plugins, data encryption, secure admin dashboard etc.
Complete Search Engine Optimization
Our sites have cleaner codes, responsive & user friendly design, advanced navigation system, so that search engine can easily crawl through your site.
End to end WooCommerce Development
We provide end-to-end WooCommerce development solutions from prototyping & UI/UX designing development to deployment.
Extended Software Protection Plan
If you find any bug or security issue in your software, you can request a free quote. Within 12 to 24 hours, our experts contact you.
Easy Communication
Our clients can contact us via various communication channels viz Skype, Phone, Messages to name a few.
Verticals of WooCommerce eCommerce Development
Being one of the best WooCommerce website development companies, we cater to a wide array of business verticals that include
Retail & WooCommerce
PIXOBOTS builds powerful e-commerce solutions including e-carts & marketplaces, auctions & reverse auctions, social commerce solutions, etc.
E-Learning Solutions
Our e-learning solutions include professional online training web apps, learning management systems, corporate learning portals, online courses, to name a few.
Social Networks Solutions
The web applications with social connectivity developed by PIXOBOTS include social networks & communities, collaboration solutions, blogs & Wikis, etc.
Travel & Tourism Solutions
Our agile WooCommerce development solutions improve your travel business' RoI and lessen operational cost.
Logistics & Transport Solutions
Our result driven WooCommerce development services for logistics & transportations maximize RoI and effectively manage daily workflows.
Media & Entertainment
We provide online promotion solutions, social networking development tools, media content distribution channels with the use of the latest trends.
Healthcare App Solutions
We are specialized in developing advanced e-healthcare solutions with end-to-end web & mobile healthcare application development services.
Banking & Finance Solutions
We provide custom banking & financial software development services for constant cost leadership, increased operational efficiency and agility.
Automotive Solutions
Our innovative web and mobile applications help the automotive sector to be more cost efficient & sustainable.
Ready To Get Started?
Stay ahead of competition with our professional, tailor-made & enterprise-grade WooCommerce development services. Our WooCommerce online store front development company combines development expertise with modern tools to address critical needs of global clients across app development industries.
Frequently Asked Questions
Here are some questions related to WooCommerce web development that are frequently asked by our clients. If you need more information or have any any other question related to WooCommerce development, feel free to contact us.
How Long Does It Take To Create A WooCommerce eCommerce Website?
The time to create a fully functional website is based on many factors. Customized web designing work can take anywhere from 1 to 4 weeks, depending on the complexity of the project and the number of revisions you need. After that development phase needs an additional 1 to 6 weeks, depending on the number of pages and functionality required. We follow agile development process that help us to deliver your project in minimum possible time.
Which price model you follow: dedicated resource or fixed time/price?
We offer both the options to our customers. Choose dedicated resource model if you want total control of development processes and don't want to get into fuss of hiring employees. Choose fixed time/price model if your requirements are unlikely to alter and project duration can be determined.
Are your WooCommerce sites mobile-friendly?
Yes. Every site we have built since our inception has been mobile-friendly. With responsive design methods, we ensure that the websites works well on a wide variety of screen sizes, from tablets and smartphones to small & large desktop monitors.
Will I be having a full time dedicated project manager?
Yes, we will provide you a full time dedicated project manager, who will work for your project dedicatedly. Our project manager updates you about your ongoing project on regular basis. You can provide him your valuable feedback.
Can I select my preferred WooCommerce developer?
Yes, you can select the developers as per your preferences and requirements. We provide you resumes of selected programmers. Then, you can select few of them which will work dedicatedly on your project.
Can I see my WooCommerce website while it's in progress?
Absolutely! In fact, we encourage it. We build your web app on our development server, and provide you with a password and username so that you can log in and monitor the progress of your website.
Will I need to have face-to-face meeting to begin the WooCommerce development project?
In the majority of cases face-to-face meeting is not necessary and most of our web apps are generally completed with contact via telephone, email, or Skype only. We place suggested website designs online via, our secure testing server for you to view the work in progress.
Will my WooCommerce website be Search Engine Friendly?
We create all our websites keeping in mind search engines. The website design & development is compliant with search engine guidelines.
Is there any hidden cost?
No. We discuss with you your website requirements and then price accordingly and once you have placed an order for your website design with us. We work hard so that the outlined price quote is strictly adhered to.