Hire Offshore Developers
PIXOBOTS is a worldwide acclaimed offshore development centre that has set the highest quality service standards in the IT world. We work relentlessly to keep up with our customer expectations and satisfaction in the fields of mobile and web development.
Our associations with the expert developers, manager and QA team make us competent in meeting the client's satisfaction. We are teamed up with the developers who are experienced and served various business domains in their career.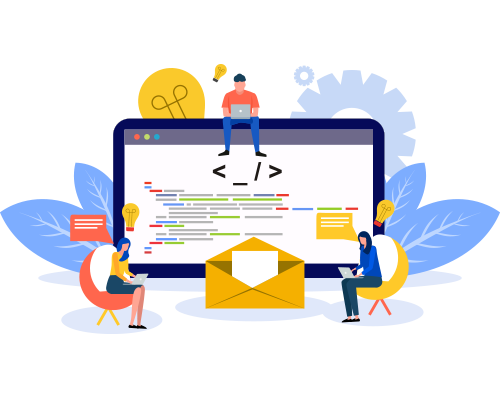 Explore the Offshore Development Services
An offshore development centre is an extended, integrated, plus dedicated offshore team that works for a company located in a different country. Specifically, it is a team, branch or subsidiary of an IT company existing in another country.
Software Development
Our expert software developers employ industry best practices to offer robust, secure, plus scalable software development services for the Mobile-First World. They utilise advanced concepts like Artificial Intelligence, AR/VR, IoT, & Machine Learning.
eCommerce Development
We help eCommerce & mCommerce businesses increase their customer reach and boost their revenue with the optimal combination of omnichannel presence, know-your-customer tools, plus user-centric solutions. Our clientele include B2B & B2C clients both.
Mobile App Development
Our professional mobile app developers transform your idea into a secure & feature-packed mobile app. We develop both native and cross-platform mobile applications with advanced feature integration based on AR, AI, Chatbot, IoT, VR and many more.
Web Development
We serve the digital needs of thousands of businesses all across the globe. With 16+ years of domain expertise, our team helped many startups and enterprises in developing world-class B2B & B2C web applications for various industries.
Web Design
Create interactive designs that represent your brand with a user-friendly interface, motion graphics and visual aspect that suits your brand image perfectly. Our team offers affordable and creative website design services to startups, Enterprises, SMEs and ISVs.
Perks of Working With Offshore Development
Hiring an offshore development centre always comes with some fantastic benefits that help every client to get the best plus satisfaction without any compromise. Indian offshore development centre comes with a host of benefits.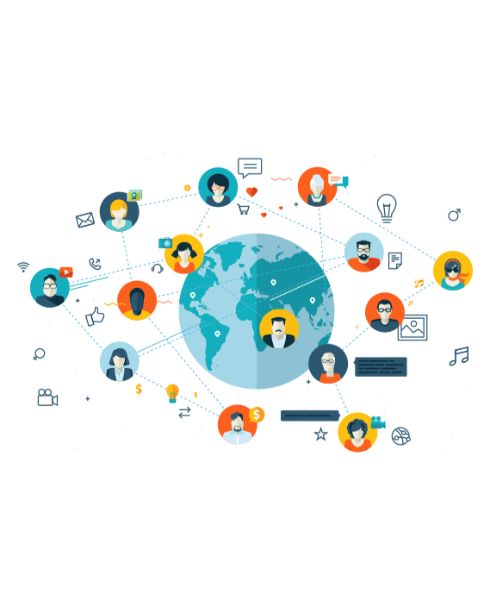 Cost-Effective
The best part about working with PIXOBOTS is that the offshore development services here are available at 50-60% discount rates as compared to the other countries.
Tech Expertise
Indian offshore development centres are teamed up with the expert developers who hold strong command in the latest technologies, framework and tools.
Business Specific Developers.
When you hire offshore development services, you get a chance to work with the business-specific developers. They understand your business requirements and challenges well.
No Language Barrier
English is the official language of India, and it's the second-largest English speaking country after the USA. Thus, you will have no language issue while communicating with them.
No Time-Zone Difference
offshore development companies are available 24X7. Therefore you won't have any timezone issue. Their team can work according to your country's time zone to ensure smooth workflow.
No Recruitment Hassles
By hiring offshore development services, you can avoid from training and recruitment hassles. You can also quickly scale up or down your team as per your requirement.
Frequently Asked Questions
Here are some questions that are frequently asked by our clients related to offshore software development. If you need more information or have any any other question regarding offshore software development, feel free to contact us.
What makes PIXOBOTS the best offshore development centre?
PIXOBOTS is a worldwide acclaimed offshore development company that holds proven expertise in providing the best services in the IT world.
Listed below are the points that make it best:
• 6800+ happy customers
• 13800+successful projects
• 500+ full-time developers
• 16+years of experience
• Strict Non-disclosure agreement
• No communication barriers
• 100% bug-free coding
• Easy team scale-up
• No contract lock-ins
• Advanced technology integration
• AI-driven task monitoring
• Easy & fast communication
• DevOps & Agile Approach
• Dedicated PM/Technical lead
So, all these are the major points that make them unique among millions.
What's the expertise of your offshore development team?
At Pixobots, we have employed an experienced offshore development team who holds expertise in the advanced technologies, tools and frameworks prevailing in the market.
What type of industries do you work for?
We serve for all the major industries and following are their names:
• Healthcare
• Retail & Ecommerce
• Travel & Tourism
• Banking & Financial Industries
• Education & Elearning
• Media & Entertainment
• Logistics & Transportations
• Publishing Advertising
• Automotives • Advanced technology integration

Do you sign NDA?
Yes, while signing any new projects our team signs Non-Disclosure Agreements with the clients to keep the project confidentialities secure.
What are the engagement models that you offer to your clients?
We provide flexible engagements modes that include:
Dedicated offshore Development Team
• Get a dedicated full-time offshore development team
• Offshore development report directly to you
• A dedicated offshore project manager
Fixed Price Model
One time fixed-price contract for hiring an offshore development team.
Fixed deadlines & budget
• Milestone based payment
• No setup fees
Hourly • Pay-as-you-go hour wise rolling contract.
• Pay only for measurable work done by the team.
• Monthly billing

What are the offshore development services you offer?
Our offshore development services include:
• Mobile App Development
• Web Development & Web Designing
• Software Development
• IoT Development
• Blockchain Development
• E-commerce Development

What are the benefits of working with an offshore development centre?
India is the biggest outsourcing hub in the globe and there are various that companies can avail by hiring the offshore development centres here:
• Charges 50-60% discount rates as compared to the other countries.
• Hold strong command in the latest technologies, framework & tools
• Business-specific developers
• No language barrier while communicating with the team.
• Ready to work according to your country's time zone
• Prevent training & recruitment hassles
So, all these are the major benefits that you can avail by partnering with the offshore development companies.
How does an offshore development team work?
Setting a new offshore development team begins with choosing an offshore development centre. It is the local firm that collaborates with you to build the best-fitting team for your business. Through in-depth meetings plus regular contact, your partner will build a knowledge of precisely what you require.
They then coordinate the recruitment, payroll and taxation, local registration and legalities, acquiring premises to make the offshore development centre, and other organisational tasks. Generally, you would have a final conversation over any significant appointments or decisions; because we keep saying, it's always your business.
How can I communicate with my offshore development team?
We use different communication channels such as Skype, GoToMeeting, Zoom and Zoho.
Which are the clients that you have worked with in the past few years?
We have worked for the top biggies of the market which are Vodafone, Puma, hp, Warner Bros, Adobe and more.