DevOps Services & Solutions
With robust DevOps services, we help businesses establish quick and transparent software delivery cycles, along with improving the quality of software solutions and setting up collaboration-driven, cross-functional software teams.
Since our establishment, we have helped thousands of companies all across the globe to reap the benefit of DevOps strategy and save their time & cost with fast time-to-market of their project.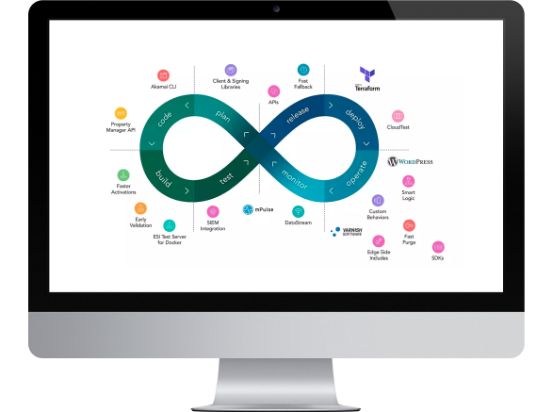 Our DevOps Services
Our advanced DevOps services bring together people & technology, processes, and also automate software product delivery to offer continuous value to their customers. With our DevOps solutions, we deliver software faster no matter how complex your project is or what technologies & tools you are using.
DevOps Consulting Services
Leverage our DevOps consulting services to accelerate time-to-market of your software. We cater to complete DevOps assessment, DevOps automation and DevOps management.
Infrastructure Automation
Our IT and software infrastructure automation services assist enterprises to accelerate their IT operations to reached the pinnacle of success in their IT and software development operations.
DevOps Configuration Management
Avail an extensive arrangement of tools for faster issue determination and increased agility to leverage supreme quality of services. We have expertise to manage your lean operations.
Integration & Deployment
Our DevOps team provides services & solutions with continuous integration and continuous delivery services to safely build, test and release quality code using a variety of tools.
Infrastructure Monitoring
With our DevOps solutions, we empower IT operations with cloud- and vendor- agnostic infrastructure monitoring and management. We pre-empt hurdles before they occur; maintaining 100% systems performance.
Platform-As-A-Service (Paas)
PIXOBOTS is offering DevOps as a service and owning this expertise to provide comprehensive DevOps software development services like planning and strategy execution.
We Align "Agile Dev" with "Stable Ops" Effectively
Our DevOps team uses best-in-class development tools and highly systematized operations to scale up your business and bring you the best of both worlds.
Technical Benefits
DevOps can help in dynamic iteration cycle, process automation, documentation and code synchronicity, efficient communication, better team scalability, convenient security maintenance, and good environment for technical scalability.
Improving the productivity of your software development teams. Resolving the problems as and when they occur. Automating all your routine repetitive operational tasks
Maintaining consistency in your software deliveries. Enhancing your IT systems and streamlining your processes.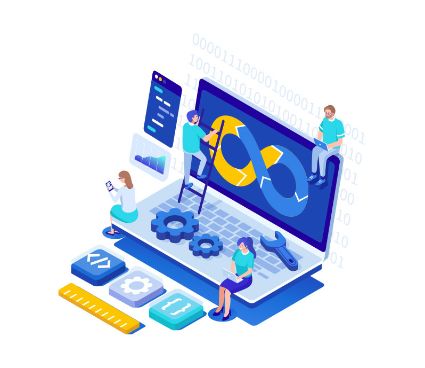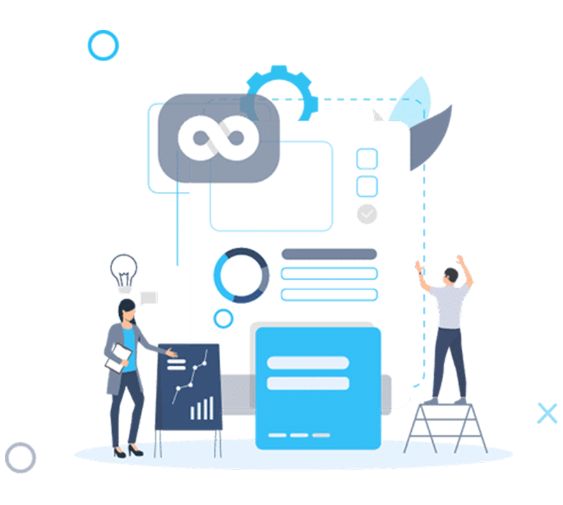 Business Benefits
DevOps helps business in improving customer service and increasing the clients' satisfaction, innovations & digital transformation, flexibility, and promoting mutual understanding between departments within the company.
Faster time-to-market for new products and features;
More stable operating environment, resilient to failure
Improved cross-department collaboration and communication
More time to innovate and create new features for customers, rather than focusing on maintenance and fixing known bugs
DevOps Engagement Process
Being one of the top offshore software development firms, we provide flexible engagement models to meet diverse business needs in effective way.
| Engagement Process | Pixobots | Your Team |
| --- | --- | --- |
| Requirements Analysis | | |
| Technology Selection Infrastructure Setup | | |
| Deployment Automation | | |
| Configuration & Change Management | | |
| AP & Health Monitoring | | |
| Support & Optimization | | |
| Release Management | | |
Continuity at its best
Stringent quality testing, timely delivery, ethical business practices is a start at Pixobots.
Continuous Release & Deployment
Technology selection and validation.
Deployment design
Deployment automation
Configuration and
release management
Continuous Testing
UI and integration test
automation
Performance testing
Service virtualization
Test optimization
Continuous Monitoring
Infrastructure monitoring automation
Software development audit
Service health dashboards delivery
APM tools integration
Continuous Feedback & Monitoring
Service request and change management
Performance tuning
Incident tracking and analysis
Planning
Benefits of DevOps solutions and services
Nowadays, more and more businesses and moving towards DevOps services to make their process fast. There are a plethora of benefits of DevOps operations as DevOps helps in:
Improving the productivity of your software development teams
Resolving the problems as and when they occur
Automating all your routine repetitive operational tasks
Maintaining consistency in your software deliveries
Enhancing your IT systems and streamlining your processes
Reducing complexities involved in managing your systems
Frequently Asked Questions
Here are some questions that are frequently asked by our clients. If you need more information or have any any other question, feel free to contact us.
Why should you hire PIXOBOTS for DevOps solutions?
There are many reasons for hiring PIXOBOTS for DevOps solutions. By working with them, clients are always guaranteed to get the 100% satisfaction results as they follow the DevOps & agile approach, offer different engagement models, sign strict NDA. Most importantly, they have served 6800+ customers till date that too, with utmost satisfaction.
How much experience does your DevOps solution team hold?
At Pixobots, we have employed the best team with more than five years of experience. They are tech enthusiasts and handled many complex projects in their career.
May I know the name of some clients for whom you have worked earlier?
Yes, even we would love to disclose our client's name. Our clients include many top biggies like Puma, Warner Bros., John Deere, Adobe, VolksWagen, HP, Qatar and many more.
What are the core operations of DevOps in terms of development & Infrastructure?
The core operations of DevOps are: application development, code developing, code coverage, unit testing, packaging, deployment with infrastructure, provisioning, configuration, orchestration, and deployment.
Can one consider DevOps as an Agile methodology?
DevOps can be considered complementary to the agile methodology, but not completely similar.
Name some of the top tools used in DevOps? What are the tools that you have used?
Some of the common tools are – Docker, Git, Selenium, Puppet, Nagios and Chef
What is Continuous Delivery?
It is practice of delivering the software for testing as soon as it is built by CI (Continuous Integration) servers.
Which is the most popular scripting language in DevOps?
Python.
What is Automation Testing?
Automation testing or Test Automation is a process of automating the manual process to test the application/system under test.
What is Continuous Testing?
Continuous Testing is the process of executing automated tests as part of the software delivery pipeline to obtain immediate feedback on the business risks associated within the latest build.
What if I'm not sure of what kind of service I need?
Contact our experts and they will assist you in turning your specific business requirements into technical specification for your software.
Is there any hidden cost?
No. We discuss with you your website requirements and then price accordingly. Once you have placed an order for your website design with us, we work hard so that the outlined price quote is strictly adhered to.
What is the lead time required to ramp up the resources?
Dedicated team for your project will be set up quickly to initiate work within few hours of project acquisition.